The Sabres opening night roster is starting to take shape
With only two preseason games left and just over a week until opening night, the Buffalo Sabres roster is starting to take shape. The team announced today that they have sent six more players to the Rochester Americans. After this round of cuts, the roster in Buffalo is starting to take shape before next week's regular-season opener.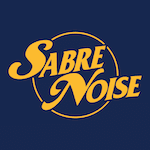 This was Buffalo's second round of cuts they have made this preseason. All of these players have been assigned to Rochester to report to Amerks camp. The players that the Sabres sent to Rochester today included Matej Pekar, Ryan Maclnnis, Sean Malone, Linus Weissbach, Oskari Laaksonen, and Ukko-Pekka Luukkonen.
From this round of players sent for assignment, Linus Weissbach may be the most surprising. He was having a very impressive camp so far and seemed to be making a push to be with Buffalo on opening night. But despite this, Linus will at least start the season in Rochester, but he is a prime candidate to be brought up to Buffalo at some point if he continues to perform well for the Americans.
This group of players being sent down also confirms that UPL will likely be the starter in Rochester to begin the season. Luukkonen played in his second full preseason game last night against the Blue Jackets, and he struggled once again. In last night's contest, UPL made 25 saves on 30 shots. Although he did not receive much help from the rest of his team, it is clear that he could use some more time to develop in the AHL.
The goalie that will join UPL in Rochester is a bit up in the air at the moment, although you could probably make a pretty safe bet that it will be Dustin Tokarski. With Craig Anderson likely being the opening night starter for Buffalo, that leaves the battle for Buffalo's backup between Tokarski and Aaron Dell.