Line Shift: Sabres prospect already moving up the depth chart
The Buffalo Sabres got off to a tough start coming up short in consecutive games against one of the NHL's top clubs in the Washington Capitals, with roster lines that yielded points but not wins. The team was looking to right the ship to move up from the middle of the pack in the NHL power rankings, and they did just that last night defeating the Philadelphia Flyers 6-1.
The Sabres were aggressive and on the same page from the opening faceoff, racking up goals thanks to Curtis Lazar (2), Sam Reinhart (2), Henri Jokiharju (1), and Victor Olofsson (1) and two assists apiece from Jack Eichel and Taylor Hall.
With the question of line changes following the two close losses to the Capitals, one of the team's newer faces made enough progress to move up the depth chart ahead of Sunday's practice and last night's game.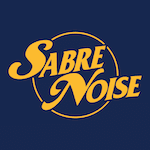 That player is none other than Dylan Cozens. The 19-year old, in only his third game with the team, was bumped up to the second line for the Monday night matchup vs the Flyers. The 7th overall pick in the 2019 NHL Draft, recently returned from playing in the World Junior Championships, will have the chance to gain valuable experience alongside his linemates in 17-year vet Eric Staal as well as a fellow young Sabres forward Victor Olofsson.
"It was definitely a big for me to go skate in a competitive environment for two months, and then play those games and get myself back in game shape," Cozens said, per the Buffalo News. "Being able to come into camp here at the top of my game, top of my conditioning. I think it was really big for me. I'm happy that I got to get that tournament in."
Cozens averaged 12 1/2 minutes of ice time in the first two games of the 2021 season, with his first NHL point via an assist on a Tobias Rieder goal. With a 6-foot-3 188 lb frame, he'll have the chance to further acclimate to competing against professional players' size and strength, logging 14:29 of ice time in last night's contest.
"They're a lot stronger than what I'm used to, so that's a big adjustment there," added Cozens. "But I think the biggest thing I've picked up on is just how much guys take care of their bodies. Especially in a year like this, where there's so many games in such a short period of time, I think the biggest thing is just ensure I take care of my body."
New linemate Eric Staal, whom Cozens has been given a locker next to, right in between him and captain Jack Eichel, also sees Cozens' value… Noting his "mind and his brain for the game" in particular.
"You can see it at work daily, whether it be practice or even in games," said Staal. "If something didn't go right, the next time he does it, he does it differently and gives himself a better result. I think he's always engaged, you can tell he's taking a lot in."
Sabres head coach Ralph Krueger has confidence in him as well as he expressed in an interview with Buffalo News.
"What stands out truly is his ability to take care of the gritty work that needs to be done to play in the National Hockey League and to not be a risk," Krueger said. "He enjoys the coverage role, he enjoys getting back, his tracking is very strong, he finds his inside position naturally. And we were actually positively surprised at how he dealt with one-on-one battles. Even against (Zdeno) Chara, he had a couple of situations where he was able to make something out of it. So that stands out."
Cozens obviously still has a lot to prove in the NHL, but at only 19 years of age, he is already making an impact and he's only played in three games. And remember, there was no preseason and very little training camp. So we certainly have a reason to be excited about his future with the Sabres.