It looks like the Sabres will be good to go as of now
The Buffalo Sabres were forced to cancel their Saturday afternoon matinee game vs. the Boston Bruins yesterday after the Bruins had some COVID issues. Boston announced that they had five players enter the league's health and safety protocol after Thursday's game in Buffalo. The five players that entered protocol were Jake DeBrusk, David Krejci, Sean Kuraly, David Pastrnak, and Craig Smith.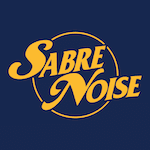 The Sabres were ready to play in front of fans in Buffalo for the first time in over a year. But instead, they were anxiously waiting to find out if they would have to quarantine and postpone more games like they did earlier this year. Buffalo was forced to postpone two weeks' worth of games after having a COVID outbreak within the team after playing the New Jersy Devils at the end of January.
But fans of the Sabres received some good news today. The team held a practice this morning, which means things have gone as good as they could have so far in terms of COVID testing and contact tracing within the Sabres team and coaching staff. The Sabres are scheduled to take on the Rangers at Madison Square Garden in New York City tomorrow night. As of right now, it seems like the game will go on as scheduled.
Having no issues arise from Boston's current COVID problems will be a massive sigh of relief for Buffalo. The Sabres have had pretty much one of everything go wrong for them this year. The list includes having a forced two-week COVID pause, Jack Eichel and Linus Ullmark missing an extended period due to injury, and firing a head coach amongst a massive losing streak.
This team has gone through a lot, and we are only just around halfway through this shortened season. So hopefully, Buffalo dodged a bullet with the Bruins' problems, and the Sabres can continue their season without any postponements.