Another big name Sabres player is drawing trade interest
By now, we all have heard all about the situation between the Buffalo Sabres and Jack Eichel. Unfortunately, there is a very strong possibility that we have seen the last of Eichel in a Sabres jersey and that he will be traded this offseason. But along with the trade interest in Eichel, several teams are also calling about forward Sam Reinhart.
Much like Eichel, Reinhart is not very pleased with the way things are going in Buffalo at the moment. Can you really blame him? Sam is set to become a restricted free agent this offseason, so it may be a little more difficult for teams to trade for him. He is coming off a season in which he had 40 points on 25 goals and 15 assists in 54 games.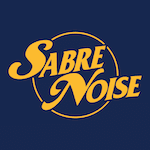 Reinhart holds a little more leverage in this situation since he is a restricted free agent. He has a little more power to help him get to a team that he wants to be with, rather than just a team that trades for him or wants to sign him. But if a team is willing to take a chance on bringing him in, and send a fair package to Buffalo to get him, then it would not be a surprise to see Reinhart in a different jersey next year.
If the Sabres were to trade the 25-year-old forward, they would expect a hefty return, much like if they decide to trade Jack Eichel. Sam would be a valuable piece to any team that he plays for and would make an immediate impact wherever he ends up.
It is tough to see either Sam Reinhart or Jack Eichel being in Buffalo next season. The Sabres are still rebuilding, and they may be forced to deal some of their top veteran talents and acquire some younger pieces and draft picks to help out the rebuild. With the 2021 NHL Draft just over a month away, do not be surprised to see a few big names get traded from Buffalo in the upcoming weeks.