Sabres news: Dahlin set for increased role after signing new contract
As the Buffalo Sabres dealt with an offseason of uncertainty and change, the focus going forward will be its youth, and former first overall pick Rasmus Dahlin will be one of many players with a significant role this season. In 56 games played, he earned 23 points (5+18) and after ending last season with improved play after struggling on defense early, it was a curiosity to see the type of contract he would earn.
After remaining unsigned throughout the summer, he signed a new contract for three years and a total of $18 million with the team as training camp opened. With an average annual value of $6 million, there is clearly room for Dahlin to grow as a player in the duration of this new contract.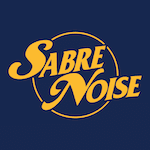 In a season that saw the Sabres struggle with a great amount of adversity, like most of his teammates, Dahlin had a difficult season on the ice and was prevalent early on. After 28 games played last year, he garnered 11 points (1+10), which included a four-game point streak, but amassed a +/- rating of -27.
Although the Sabres continued to struggle after Don Granato was named interim coach, the signs of development within a younger roster were prevalent. Dahlin's performance was a strong example, as he began to look like the franchise defenseman Buffalo drafted. The second half of last season saw Dahlin earn 12 points (4+8) along with a -9 rating. Although he finished with a league-worst -36, his late-season performance, which included five points in another four-game span, Dahlin displayed the type of play that may hint towards a strong upcoming season.
This offseason saw Dahlin become the defensive workhorse for Buffalo after defenseman Rasmus Ristolainen was traded to Philadelphia before the draft. After averaging a career-high 21:36 per game last season, Dahlin's role will continue to increase, and as a result of Ristolainen's departure, should lead the Sabres in ice time this season.
With Dahlin set as the top defender on the Sabres blueline this year, who plays alongside him will have an impact on his performance as well as the team. While it appears Henri Jokiharju will start the year alongside Dahlin after ending last season as a pairing, it is likely to change as the year progresses.
As the season nears, and while this has the makeup of another rebuild, this is an important season for Dahlin as he enters the first year of his new contract. His performance throughout the year will dictate the future potential he has on the Sabres as the roster takes shape over the next few years.