Buffalo Sabres: Kris Letang would make an ideal pairing with Owen Power
Buffalo Sabres general manager Kevyn Adams isn't shy about his pursuit of an established defenseman to pair with Owen Power.
If there is one player that will benefit the Buffalo Sabres rookie more than any other, it is Kris Letang of the Pittsburgh Penguins. Multiple sources in Pittsburgh are saying this is Letang's swan song given that the sides are too far apart in negotiations to reach a deal when NHL free agency rolls around.
The Sabres have more cap space than any other team and they can sign the 35-year-old veteran to what would be at least an $8 million contract if not more. Not cheap, but well worth the investment.
Kris Letang would provide tremendous value to Owen Power and the Buffalo Sabres
All season long, we've been talking up Rasmus Dahlin. And don't get me wrong, he's going to be an elite hockey player, guaranteed stamp of approval. But Letang, who scored 68 points this season to go with 122 blocks and 171 hits, remains the better of the two players.
This isn't a knock on Dahlin. Instead, Letang would also give the 22-year-old All Star defenseman a massive boost, especially since they are both two-way players in this league. But no one will benefit more than Owen Power, who had a tremendous start to his NHL career.
Someone like Letang, with six All-Star games on his resume and two NHL All-Star honors, would be a fountain of knowledge for one of the league's youngest defensive units. And with Power heading into his first full season, he would have an ideal mentor in Letang. Ditto for Mattias Samuelsson and Casey Fitzgerald.
Yeah, Letang would come at a steep price and he is 35 years old. He will also be playing in a different uniform for the first time in what will be his 17th season. But the guy has done it all in Pittsburgh. He's won three championships and has countless games of playoff experience.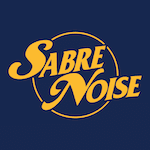 Power benefits the most off of a Letang signing, no doubt. But if he comes, the entire franchise benefits.
(Statistics provided by Hockey-Reference)