Buffalo Sabres Asking Too Much For Evander Kane . . . For Now
It's that time of the year again, and the Buffalo Sabres have a few pieces on the trading block . . . but could the team be over-valuing its biggest piece of trade bait?
The Buffalo Sabres resumed play tonight, fresh off their bye week, but at this point of the season, the real story coming out of Buffalo is not centered on wins and losses.
Instead, all eyes are on the handful of Sabres players who could conceivably be traded before the NHL trade deadline date of February 26. Two players on Buffalo's roster have cracked TSN's Trade Bait List, Robin Lehner and Evander Kane, and while we still do not know whether anyone is interested in Lehner's services, it is clear that there are a number of teams who have already considered adding Kane to their rosters as they gear up for a deep playoff run.
TSN's Bob McKenzie has reported that the Pittsburgh Penguins have already inquired about Kane's availability with Buffalo Sabres GM Jason Botterill, and at different points this season the St. Louis Blues and Chicago Blackhawks have been listed as potential destinations for Kane. The problem, then, is not that Kane is failing to draw the interest of GMs around the league; the problem, as it turns out, is that Botterill and the Sabres appear to be asking way too much for Kane.
According to Darren Dreger, the Buffalo Sabres are asking for a 1st rounder, a prospect, a roster player and a conditional pick in exchange for pending unrestricted free agent Evander Kane. #Sabres pic.twitter.com/deVdJ3YbS4

— Complete Hockey News (@CompleteHkyNews) January 16, 2018
Dreger mentioned earlier he was told Botterill's trade ask for Evander Kane is four pieces, not three. (Roster player added to first-round pick, prospect, conditional pick.)

On 1040 just now, Dreger noted it was another team that told him that on the weekend, not #Sabres. FYI.

— Chris Nichols (@NicholsOnHockey) January 17, 2018
Countdown to #TradeCentre: The asking price is not three, but FOUR assets for pending UFA Evander Kane https://t.co/jXbsXX2W3l #TSNHockey pic.twitter.com/tzdrMkUCHv

— TSN Hockey (@TSNHockey) January 16, 2018
Damn. Four assets, for a guy who could just wind up walking away from whichever team make a deal for him on July 1? That seems a bit high, and if you don't agree, just read the comments made by any non-Sabres fans on Twitter or in the comments section of any online article discussing this topic. And it's obviously not just fans who think the Sabres are asking for the moon; according to Pierre LeBrun, exactly no one that he has spoken with plans to meet Buffalo's asking price:
LeBrun: "I've spoken to a couple of teams that covet Evander Kane, that intend on making a play for him, and that would like to have him. None of them intend to include a first-round pick in their offer." #Sabres 1050

— Chris Nichols (@NicholsOnHockey) January 17, 2018
To be clear, it makes sense that GMs around the league would tell LeBrun they do not plan on offering a first-round pick; any GM who comes right out and tells a reporter exactly what he would give up in a trade is a terrible negotiator. Lesser players than Kane have been traded for a first-round pick, so it is not inconceivable that Kane would yield such a return. However, the fact that Botterill is asking for four assets is what could ultimately turn people away from Kane in the long run.
It's not that Kane is not a good player; his 36 points have him ranked among the NHL's top 50, and he is on pace to score a career-best 67 points right now. He possesses both speed and size, and he leads the Sabres with power play points (8), so he clearly has the potential to make a playoff-bound team more dangerous. Still, Kane has only hit the 30-goal mark once in his career, and only has four goals since December 1. He is a player in the final year of a contract who came out hot and has since cooled down a bit – and we have not even brought up his so-called character issues and the scuffle he got in with Justin Falk at practice.
Long story short – sure, Kane is the sort of player who could make a playoff team even better, but is he worth four assets? No. All of which begs the question, is Jason Botterill really bad at assessing what his players are worth? Probably not. Given his reputation, it is safe to assume that Jason Botterill is smart enough to know that he is asking too much for Evander Kane right now. It doesn't hurt to ask for a king's ransom – there just might be a GM out there desperate enough to fork one over.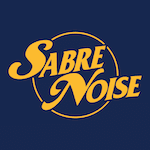 The Buffalo Sabres cannot afford to over-value Evander Kane for too long, but Jason Botterill has seen lesser players traded for as much, if not more, than he is currently asking for Kane. Fans who are worried that Botterill will price himself out of a deal need to give him the benefit of the doubt, given his track record with the reigning Stanley Cup champions.