What is "the worst-case scenario" for the Sabres in 2021
This season is going to be like nothing we have seen before. As for the Sabres, what would be the worst-case scenario for them in the 2021 season?
Before I start I would like to say there will be a "best-case scenario" piece coming up, but I figured I would start with the bad and end with the good. So what would need to happen to the Buffalo Sabres in 2021 for it to be considered "the worst-case scenario"?
I am going to be realistic with this too. I'm not going to come out and say that the worst-case scenario is that the Sabres lose every game they play in and they trade away all their best players. That would never happen. So let's realistically look at this.
The East Division for this season is stacked. There are six teams in the division that made the playoffs last season, so it will be extremely difficult to make the playoffs out of the East Division this year. Buffalo faces an uphill battle to be one of the four teams in the division to make the playoffs this season.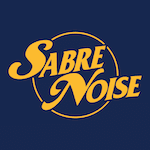 The difficult schedule could lead to some of the Sabres' younger talent not developing this year like we want them to. We all saw how great Dylan Cozens was in the World Junior Championships and all Sabres fans should be excited to see him play for Buffalo. But if he doesn't come out and impress immediately, you know fans will be ready to call him a bust, because that's what fans do.
But a spot where the Sabres actually need to see improvement this season is goaltending. We have seen Linus Ullmark improve marginally each season since being a rotational goalie for the Sabres. I, personally, think that he will continue to show improvement this year. But it's not a crazy argument to say he could struggle, especially with this schedule.
If Ullmark struggles this year, I'm sure people will be calling to bring in prospect Ukko-Pekka Luukkonen. But he is currently on loan playing in Europe, so chances are we will not see him in Buffalo this season.
If Buffalo does struggle throughout the year and miss the playoffs for a tenth straight season, well, there could be a pretty harsh domino effect. There have been numerous players be vocal about their frustrations about missing the playoffs every year, and you cannot blame them. Players such as Jack Eichel and Rasmus Ristolainen have shown their frustration.
But, you have to remember that a player showing they are frustrated with the team not making the playoffs doesn't immediately mean they want out. And it would take so much for the Sabres to trade someone such as Eichel. So even if we miss the playoffs, I don't see Buffalo moving on from him.
One thing that could be a possibility if the Sabres fail to be competitive this season is that Taylor Hall goes to another team after this year. The Sabres signed him to a one-year deal this offseason, so obviously it is never a guarantee that he would stay after this season. But he's a player that has never played for a contending team. So unless he has a special connection with Buffalo, I don't see him sticking around if the Sabres are underwhelming this year.
Do I really think all this is going to happen to the Sabres this year? No. Is there a possibility that it all could? I would say yes, but a very slim chance. The key for fans? Patience. The Sabres are a young team.
This year is going to be one of the most difficult that the Sabres have faced. As much as we all want them to make it, if they don't make the playoffs, the sky is not falling. Let's try and not get all worked up if we don't have to and just enjoy the fact that hockey is going to be back on TV for us to enjoy!