Three Sabres "hot takes" for the 2021 NHL season
The NHL season is finally here, and it is time for some very "hot takes" about the Sabres before they play their first game on Thursday.
We did it! We made it to hockey season. We weren't sure if we were going to get it, but here we are. The Buffalo Sabres open their season on Thursday vs the Washington Capitals. With roughly 24 hours until the puck drops on the Sabres season, now seems like the perfect time to drop my three "hot takes" for the Sabres this season.
I cannot state this enough, these takes are very bold. It doesn't mean I think all of them will happen, but, there is a chance that they could. And I will explain my reasoning why I think there is a chance these can happen. So, let's get into it.
1. Jack Eichel wins the Hart Trophy (MVP)
This is arguably the best supporting cast that the Sabres have ever had for Jack Eichel. So it seems like it is a perfect time for him to put together the best season of his career. If Eichel can put together a career year, he should certainly be in the Hart Trophy conversation come seasons end.
With the addition of Taylor Hall to the top line to be Eichel's linemate, that duo has the potential to be one of, if not, the best duos in the NHL. If these two can gain chemistry quickly during the season, they will both put up monster numbers.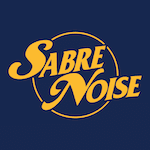 With Eichel already being one of the best centers in the NHL, it is time that he solidifies himself amongst the league's elite and wins a Hart Trophy. He is coming off a season where he posted 78 points in 68 games. I fully expect him to be even more efficient with the new supporting cast he has.
If the Sabres make the playoffs this season and Eichel leads the team in points, there is no reason why he should not win the Hart Trophy. The stat line that he would put up if he leads Buffalo to the playoffs would be insane and definitely worth the MVP.