Buffalo Sabres: 3 takeaways from Friday's 2-1 loss to the Capitals
The Buffalo Sabres played their second game of a 56-game 2021 season last night, Jan. 15. Once again, Buffalo faced the Washington Capitals and once again they lost in regulation.
However, this loss wasn't like the first one on Thursday. The Sabres actually played well this game and arguably outplayed the Capitals as they outshot them 31-21, won 52% of the faceoffs and had zero penalties.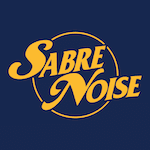 The only things standing in the way of the Sabres winning this game were rookie goaltender Vitek Vanecek, who saved 30 of 31 shots, and themselves as they were unable to take advantage of five powerplay opportunities.
The Sabres will be facing an arguably more difficult matchup in their next game on Monday in the Philadelphia Flyers. For them to be competitive and have a chance at being the victors in this game, a few things much change from what happened last night.
3. Tage Thompson should not be playing on the Buffalo Sabres' first line.
Throughout training camp and the first two games, right wing Tage Thompson has been playing on Buffalo's first line with Taylor Hall and Jack Eichel.
While Thompson had a strong camp playing on this line, he hasn't been very effective or noticeable through the first two regular-season games. Yes, he has an assist, but other than that he's done nothing.
Thompson may be the biggest player on the team at 6-foot-5 and 205 pounds, but he plays like he's 5-foot-5 and 155 pounds as he tries to dangle and finesse his way around the defense instead of using his size to get pucks out of the corners and get to the front of the net for rebounds and deflections.
Hall and Eichel already dangle enough, that line doesn't need another player like this. Instead, this line needs a player that will go to the front of the net. We saw who this player was in the third period when Sam Reinhart replaced Thompson on the line.
Reinhart isn't afraid to go to the dirty areas, and he was a big reason why the Sabres scored their only goal as he tied up with Tom Wilson in front of the Caps' net screening Vanecek.
In the one period Reinhart was on the first line, he made a greater impact than Thompson did in five periods.