Sabres: 2021 schedule will pose challenges
As the 2021 NHL season begins, the league will have a different look than it did a year ago. This season will see a 56-game intra-division schedule and division realignments including the all-Canadian North Division to prevent cross-border travel. The most significant difference, as far as the Buffalo Sabres are concerned, is their strength of schedule due to the caliber of their division opponents. Of the eight teams in the East Division, six were a part of last summer's Return to Play, and the Sabres finished last season with a 4-8-2 record against their new divisional foes.
The Washington Capitals and Pittsburgh Penguins remain two of the league's best over the last decade, having earned three of the last five Stanley Cups. With Alex Ovechkin and Sidney Crosby leading their squads, along with young goaltenders Ilya Samsonov and Tristan Jarry, both teams look to continue their dominance.
The Capitals, who finished second in the league in scoring last year, made a strong coaching hire in Peter Laviolette, who won the 2006 Stanley Cup with Carolina, and while Pittsburgh has not lived up to their abilities in recent years, they look to return to form.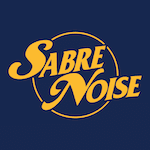 The Philadelphia Flyers and New York Islanders are strong teams with good coaching as Alain Vigneault and Barry Trotz led their teams to success in the playoff bubble, with Claude Giroux and Anders Lee as top players, along with strong defensive play, with both teams averaging in the top 10 in GA/GP last season. While Carter Hart is entering his third year with the Flyers, and Semyon Varlamov is entering his age-32 season, both goalies look to continue having success despite being at different points in their careers.
Boston, while Tuukka Rask remains their starting goalie, have gone younger on defense with the departure of Zdeno Chara in the offseason, but will remain an imposing team under Bruce Cassidy's leadership.
The New York Rangers are not a top team and they will have a new leader in goal after the end of Henrik Lundqvist's tenure in NY. With scoring prowess led by Artemi Panarin and this year's first overall pick Alexis Lafreniere, along with Jacob Trouba as their leader on the blueline, they will provide a tough matchup this season.
This past offseason, the New Jersey Devils hired Lindy Ruff to fill their head coaching spot. With a young core of Nico Hirschier, Jack Hughes, and Mackenzie Blackwood in goal, look for New Jersey to start building their team culture this year.
Although each team in this division will present challenges for the Sabres, when considering each team's strengths and weaknesses, the Flyers are the most formidable opponent for Buffalo. While the Sabres added Taylor Hall and Eric Staal during the offseason, questions on the blueline and the goalie position will surround the Sabres all season. This season will present its fair share of challenges, and the schedule will perhaps be their toughest test.