Sabres goaltending was put to the test in a very strange couple of games
The Buffalo Sabres had a very strange couple of games in regards to their goaltending. The goalie position was a huge question mark for the Sabres at the beginning of the season, and it is still a spot that fans are not extremely confident in going forward.
But this most recent back-to-back vs the Flyers put the Sabres goalie group to the test. It all started before Monday night's game, as Linus Ullmark was scheduled to be the starter. But a few hours before puck drop, it was announced that he was unable to play due to a personal issue and we had no idea how long he was going to be away from the team.
So in his absence, Carter Hutton got the start, and he performed really well on Monday. He stopped 21 of 22 shots he faced in the Sabres 6-1 victory. Jonas Johansson was also elevated from the taxi squad in response to Ullmark not being available.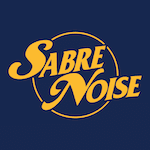 Now fast forward to yesterday. Reports came out from Coach Ralph Krueger that Ullmark participated in the team's morning skate but was still unavailable to play last night.
Hutton got the nod to start in net for the second consecutive night. And he looked just as good as he did the night before. He had stopped 19 of 20 shots through two periods. He took a hit partway through the second period when Brandon Montour checked Flyers defensemen Ivan Provorov in front of the net and he fell into Hutton. It looked brutal when it happened, as Hutton's mask flew off as he hit his head on the goal post.
He remained in the game for the rest of the second period but did not come out for the final period. He started feeling the effects of the hit during the second intermission and the decision was made to have Jonas Johansson come out and start the third period. Johansson stopped eight of nine shots he faced in the third period. It is unknown how long Carter Hutton will be out for at this point.
This situation raises the question once again, did the Sabres drop the ball by not getting a goalie this offseason? There were so many veteran options that hit free agency. Names such as Cameron Talbot, Anton Khudobin, and Braden Holtby were all free agents this offseason.
The Sabres didn't even seem to make a push for any free agent netminders. With goalie being a fairly large weakness of the team, you would think that they would have pushed more to sign one. With the uncertainty surrounding Carter Hutton, if he misses any games, the Sabres would roll with Linus Ullmark and Jonas Johansson.