A handful of firsts for Sabres, but they fall short in a shootout
The Buffalo Sabres had three players record their first goal with the team last night in Washington. But even with these three firsts, the Sabres failed to convert on numerous opportunities as they fell in a shootout to the depleted Capitals.
Eric Staal opened the scoring for the Sabres in the first period off an assist from Victor Olofsson. This was Staal's first goal with the Sabres.
Dylan Cozens scored not only his first goal with the Sabres, but his first career NHL goal in the second period last night to tie the game at two goals apiece. It was a beautiful unassisted goal that Cozens sniped right over the shoulder of Capitals goaltender Vitek Vanecek. This will be the first of many goals that the 19-year-old Cozens will score for the Sabres throughout his professional hockey career.
The final "first" was Riley Sheahan's first goal as a member of the Sabres. It came off assists from Curtis Lazar and Jeff Skinner. Sheahan showed off really nice hands to sneak the puck by Vanecek to tie up the game in the third.
Despite all these good performances, the Sabres could not get a win. It is starting to become a theme of the early season. Buffalo is not getting severely outplayed in these games. Sometimes they are the ones that are outplaying their opponent, but their lack of ability to capitalize on opportunities is leading to losses in close games.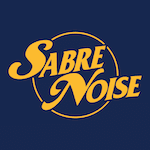 Buffalo is currently operating at 11.1% on the power play which slots them in at 18th in the league. A team with Taylor Hall, Jack Eichel, and numerous other established scorers need to be better on the power play. It is a part of the game that they should be elite in.
The Sabres are averaging 32.2 shots on goal per game, which ranks 10th in the NHL. But they are 18th in the league in goals per game with 2.8. This could be a classic case of quantity over quality, which doesn't always equal success. Buffalo needs to start taking advantage of more of their chances or else we could be in for a very frustrating season.
I know it is early on in the season, as we are only five games in. But this is only a 56 game season, so if the Sabres cannot fix these issues quickly, we could very easily lose touch with the rest of the East Division. Luckily for Buffalo, they are still only five points out of the division lead, and each game is within the division, so it could be easy to catch up if the team can get hot.