Sabres players had a unique way to stay sharp during quarantine
Once the Buffalo Sabres were forced to quarantine, it obviously limited the hockey-related activity that the team could take part in. And with players forced to stay in their homes or apartments, they didn't really have much room to do anything significant.
The Sabres helped their players stay healthy and conditioned during their COVID pause to go along with all the Zoom meetings and film sessions. The team supplied training bikes and synthetic ice for all the players to set up in their homes.
In an interview after practice on Thursday, Sabres center Eric Staal explained how he has been staying healthy and sharp during the team's quarantine.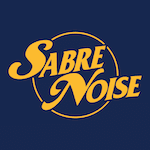 "I did some FaceTime with my kids and would stickhandle on the plastic ice, come up with a drill and they would do it themselves at our house," Staal said on Thursday.
Staal mentioned that he did more than just use the plastic ice to do stickhandling drills too.
"I was on the bike, there were home workouts trying to make sure that you stay on top of that, because a week is a week and if you're doing nothing, that can catch up to you."
After a week of no on-ice activity, the team's first practice back was not the smoothest. But after a few more practices throughout the week, Staal said that he is feeling good.
The Sabres are still anticipating playing against the New York Islanders this upcoming Monday night. As of now, it is uncertain if the team will be able to use anyone that is currently on the NHL's health and safety protocol list. That also includes head coach Ralph Krueger.
Assistant coach Steve Smith has been running practices this week. If coach Krueger is not ready to return to the team by Monday, Smith looks to be the one that will assume head coaching duties during the game.