Sabres fail to produce on offense, lose fourth straight game
Since their return to the ice earlier this week, the Buffalo Sabres were dominated by the New York Islanders at home. They got outscored 6-1 over the two games and were kept off the board Tuesday night as goaltender Ilya Sorokin earned his first career win and shutout.
While Buffalo entered this game with a 2-1-1 record on the road, facing Washington has been difficult, as the Sabres have lost three of their four contests against the Capitals. Their record did not improve yesterday, as Washington kept Buffalo's offense off the board for most of the game, resulting in a 3-1 win for the Capitals.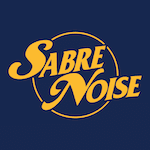 Although the Sabres had a solid start in the opening period, they continued to have bad luck throughout, as a potential Sam Reinhart goal, which would've given them an early lead, hit the post, and kept the game at zero. Despite a strong power play and penalty kill for Buffalo this season, Washington scored against both units early, including Tom Wilson scoring his team's first short-handed goal of the season.
Nicklas Backstrom's power play goal, which opened the scoring in this game, saw Buffalo play from behind once again, which is troublesome considering they have not found the back of the net with great consistency lately.
This current stretch has seen a lack of offensive production overshadow solid performances in net, which we saw again from Linus Ullmark last night. Although he stopped only 18 shots, he made key saves which kept his team in the game early.
As the Sabres fell for the fourth time against Washington this season, rookie goalie Vitek Vanecek, while not as pressured in net as his previous encounters with Buffalo, improved to 3-0-1 against the Sabres, with 22 saves in this game.
While shots on goal totals remained even between both squads throughout the game, eventually seeing the Sabres finish ahead in that category 23-21, their struggles on offense remained on display in this game. Although Victor Olofsson continued his production on the power play, scoring his sixth goal of the year at the 11:27 mark of the third period, he's the only player that has produced consistently as of late.
The team will have an opportunity to put this game behind them quickly, as Buffalo continues this road trip on Saturday as they travel to New Jersey to take on the Devils for a 12:30 afternoon puck drop. In order for the Sabres to end this current slide, more players will have to step up, or the results of these recent games will only continue.