The Buffalo Sabres have now officially hit rock bottom
This shouldn't come as a surprise to anyone. It only took being last in the division and the bottom of the league, having a two week COVID pause that wasn't the team's fault, the coach sitting Jeff Skinner out of spite, and that same coach refusing to take responsibility for anything and just tells the media what he thinks they want to hear. But the Buffalo Sabres have officially hit rock bottom.
The Sabres came into this season with probably the best team since they drafted star captain Jack Eichel. They filled the massive hole they had at the second line center position by trading for veteran center Eric Staal. Buffalo also made a gigantic free agent signing by bringing in former Hart Trophy winner Taylor Hall. These two acquisitions headlined a fascinating offseason for the Sabres.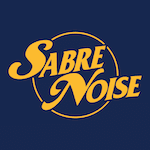 Buffalo has some homegrown talent that is exciting as well. Dylan Cozens, the seventh overall pick in the 2019 NHL draft, has been a breath of fresh air for the Sabres, and he has shown tremendous promise so far this season. But his rookie season is quickly going to waste.
The Sabres weren't "putting the league on notice" at the beginning of the season, but they were hanging around. They were floating around that fourth seed in the East Division that would get them a playoff spot. But once they came back from their forced COVID pause, the whole team has unraveled.
Over their last ten games, Buffalo is 2-7-1, and they have seen their chances at the playoffs shrink to almost nothing, although the season is not even halfway through yet. It is becoming apparent that Sabres' head coach Ralph Krueger is on the hot seat, even if he doesn't think he is.
It is becoming evident that Buffalo isn't going anywhere with Ralph Krueger as the head coach. Sitting Jeff Skinner for really no legit reason was a tough look. If he treated all the players on the team the way he handled the Jeff Skinner situation, half the team would have been healthy scratches by now. Pinning the team's struggles on a player stuck on the fourth line, and your idea of fixing it is just to sit that player probably isn't the best decision.
Then with the news coming out yesterday that it wasn't true that Jack Eichel got injured in pregame warmups on Thursday, it is just adding fuel to the fire. Krueger said on Thursday after the Sabres loss to the Devils that Eichel experienced discomfort in warmups, and that's why he did not play in that game, and this injury made him miss Buffalo's game on Saturday. Krueger said this injury was a "completely new development."
Jack Eichel contradicted his head coach yesterday about his injury. Eichel said that this was not a new development and that this injury occurred against New Jersey, not in pregame warmups on Thursday.
These issues just go to show even more that Krueger is out of touch with the team and players. The Sabres need to reevaluate their coaching situation if this is what they will get from Krueger for the rest of the season. Buffalo needs someone that will step up and take some accountability to get this team on the right track, and Krueger is not that person right now.
Kevyn Adams is going to be in a very tough spot in his first year as a GM. But if the owners and front office want this team to be successful, they need to sit down and evaluate what needs to happen. The Sabres have some of the most passionate fans in all of hockey. But they have not been rewarded with a playoff birth since the 2010-2011 season. This is not going to get better with time. Things need to change, and they need to change fast.