The Sabres have only beaten one team more than once
In a season that has been one of the worst in recent memory for the Buffalo Sabres and their fans, there are plenty of pitiful stats. One of the worst for Buffalo is that they have only beat one team more than once this season. What makes that stat worse is that we are 31 games into the season, and the Sabres have only played seven different teams.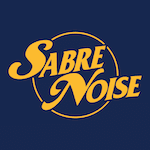 Out of the seven different teams that Buffalo has played, they have only recorded a win against four of them. Buffalo has only one win against the Capitals, Rangers, and Flyers. But they have three against the New Jersey Devils. This also means that the Sabres have yet to record a win against the Islanders, Bruins, or Penguins.
So out of the six wins that Buffalo has this season, half of them have come against the Devils. New Jersey is currently seventh in the East Division, but they are 12 points ahead of the last-place Sabres. We knew going into this year that the new division realignments would cause some problems for the Sabres, but I do not think anyone thought that it would be this bad for Buffalo.
In a typical season, Buffalo would have the opportunity to play some games against other bottom-tier teams such as the Detroit Red Wings or Ottawa Senators. But this year, Buffalo does not have that luxury. The schedule has done zero favors for the Sabres this season.
As the Sabres sit at the bottom of the league with a record of 6-21-4, it is obviously not pretty. And with the rest of their schedule made up of East Division rivals, it is likely not going to look any better any time soon. Buffalo only gets to play the Devils two more times out of their 25 remaining games. So, needless to say, we should not be expecting a winning streak coming any time soon.