Have the Sabres officially "ruined" Rasmus Dahlin
One of the most significant accomplishments that the Buffalo Sabres have had over their last decade was winning the number one overall pick in the draft lottery before the 2018 NHL Draft. Once the Sabres secured that highly sought-after first overall pick, everyone knew who they were going to pick. Rasmus Dahlin was no doubt the best prospect in the draft.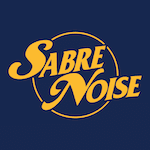 The Swedish defender was one of the most hyped-up prospects in a long time to enter the NHL Draft, and the Sabres were excited to select a potentially franchise-changing player such as Dahlin. In his rookie year, at only 18 years old, he tallied nine goals and 35 assists and played in every game in that season. He was a finalist for the Calder Trophy but did not win it. Nevertheless, the future looked bright for Buffalo. Or so we thought.
Dahlin put together another good season last year before the league was shutdown. He played in 59 games last season and ended the year with four goals and 36 assists. With Dahlin being so young, there is always plenty of time to develop. He posted a +/- of -7 last season in those 59 games. And given that Buffalo finished the year with a record of 30-31-8, that's not bad for such a young defender.
Coming into this season, we were expecting to see some more improvement from Rasmus Dahlin. He has always been an offensive-minded defender with incredible puck-handling skills and a great shot. With all of the offensive firepower that Buffalo brought in this season, Dahlin was poised to have the best season of his career.
But instead, we have seen a massive regression. Dahlin looks lost. Through 33 games this season, Rasmus only has two goals and ten assists. And his +/- line so far is at -32. So he is almost at -1 per game. He has consistently been one of the worst defenders on the ice.
Now, do I think that he is "ruined"? No. The entire team in Buffalo has looked awful this year. Only a couple of players have been a consistent bright spot. Dahlin is only 20 years old, and I think people forget that. It is just coming as a shock that he has regressed so much this season. But he still has plenty of time to figure it out.