Where do the Buffalo Sabres go from here?
The Buffalo Sabres have broken a long slide, getting a much-needed 6-1 victory over the Philadelphia Flyers, snapping an 18-game losing streak in the process.
The recent slide secured them the record for the longest streak without a win in the shootout era, tying the 2003-04 Pittsburgh Penguins with the most consecutive losses in the 21st century (including overtime and shootouts.)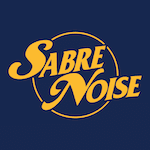 Buffalo has the NHL's worst record, and the club now seems more likely to lobby for favorable positioning in this July's NHL Draft and watch the upcoming Stanley Cup Playoffs once more from the outside looking in. To say this season has not gone as planned for the franchise may be more than an understatement, as the team finds itself in the midst of more changes.
The pressure is on Kevyn Adams
GM Kevyn Adams has expressed his dissatisfaction and resolve strongly, taking action in firing head coach Ralph Kruger, bringing on an interim coaching staff, and parting ways with another scout, as he has begun interviews to tab an assistant general manager. Previous Pittsburgh Penguins assistant GM Jason Karmanos has been reported as a front runner for the position. He and Adams were with the Carolina Hurricanes when they won the Stanley Cup together in 2006.
This is the proactive result-oriented approach seen during his first offseason with the team, which will continue with the support of ownership until the right outcomes are achieved. The GM even got an up-close look for himself at the team, acting as the head coach during last Thursday's game against the Pittsburgh Penguins.
"There's a different perspective when you're behind the bench," said Adams. "You're feeling the emotions of the game. You're understanding how the players are interacting. You just see things in a little bit of a different way at ice level. So for sure, for me, I learned. [The] downside to that was it was challenging circumstances around."