Even with no shot at the playoffs, Sabres are showing improvement
It did not take very long after the season started before fans knew that the Buffalo Sabres would most likely miss the playoffs for a tenth consecutive season. The Sabres were officially eliminated from the playoffs about a month before the end of the season. This was not much of a surprise to anyone. What maybe has come as a surprise is how much more competitive they have become over the past few weeks.
It was a classic case of "too little, too late" for Buffalo this season. But you can also use the term "better late than never" to help describe the season up to this point. The team held onto Ralph Krueger too long, and it dug them into too deep of a hole to come back from once interim head coach Don Granato took over. But since he has taken over the coaching duties, the Sabres have shown that they can be competitive.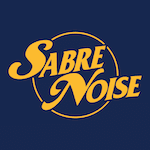 Since Granato took over, the Sabres are 7-10-3, obviously not amazing. But given that their roster now is much younger and less experienced than it was with Krueger as the head coach and they have more wins in fewer games, it shows improvement.
The prospects that have gotten an opportunity in Buffalo due to the state of the season have taken full advantage of their opportunities thus far. We have seen young players excel in their expanded roles on the Sabres that they maybe would not have gotten if Buffalo was in the hunt for a playoff spot. Players like Arttu Ruotsalainen and Rasmus Asplund have shown promise in limited roles so far this season.
We have also seen players that have been in Buffalo for a few years flourish since the mid-season coaching change. The most notable being Casey Mittelstadt. Casey has recorded at least one point in 12 of his last 15 games. He is up to nine goals and eight assists in 34 appearances this year, but he has really shined over the past month.
Even though this season was a disappointment to Sabres fans, there are now at least some positives you can pull from it. The Sabres young core of players has shown that they can at least be competitive with some of the best teams in the league. It will be interesting to see what the Sabres decide to do this offseason, but if they make the right moves, although that is a huge "if," next season could look a lot different than this one.