Granato's coaching style allowing young Sabres players to flourish
March 17th is better known for Saint Patrick's Day, but for Buffalo hockey fans, March 17th is the day that marked the end of one of the most up and down coaching tenures in Buffalo Sabres history. Most Sabres fans saw the Ralph Kreuger firing as a relief after his docile and laid-back coaching style led to a team that seemed downright lackadaisical and inept.
Last offseason, this team had so many people believing–once again– that the team was potentially playoff-bound. It seemed the team had a real shot at challenging for one of the top 4 spots in the division. Unfortunately, a horrid start to the season had the Sabres looking more likely to be a contender for the1st overall pick than a playoff spot. Then, on Saint Patrick's Day, Ralph Kreuger was fired, and Don Granato was named interim head coach.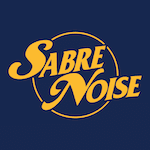 For the first six games after Granato was named interim coach, the results were the same as when Kreuger was still the head coach. Sabres fans witnessed Don Granato's first win as head coach of the Sabres followed shortly after by a few more less than stellar finishes for the team. However, what was apparent to even the most casual of fans was the fact that the team now looked more competitive than they had all season before Kreuger was fired. While there had been some lopsided results, we started to see a team that resembled, at least in part, more of a fast-paced, offensively-tuned hockey team.
Even while during these first six games of Granato's tenure with the Sabres, the team still allowed more goals against than one would hope for. But after the first few games, the team's defensive style seemed to start moving in the right direction. The players are no longer afraid to be attacking the puck carrier in the neutral/defensive zone and are now looking to catch their opponents by surprise. The takeaway-to-giveaway ratio increased dramatically around the time Granato took over as interim head coach, and the overall aggressive and more attack-inspired defensive play continued to improve.
Teams are no longer bullying the Sabres at the front of the net, and players have collectively been shutting down passing lanes in order to break up and intercept passes. In the offensive end and neutral zone, Buffalo players are taking a more "in your face" swarming style to pressure the puck carriers and primary passing options. This has allowed Casey Mittelstadt, Tage Thompson, and Arttu Ruotsalainen to achieve their success in the past few weeks. Don Granato has gotten the best out of this young group of Sabres who have been called up for what is essentially a late-season tryout, and the results and overall play have been impressive.
It seems obvious that Ralph Kreuger had preached a more structured defensive game in his time in Buffalo. There is nothing wrong with that approach as many old-school, conventional coaches prefer this as a team's main focus. However, the tactics involved in implementing his system involved being more passive, not taking any unnecessary penalties, and letting the opponent make the first mistake.
While this system makes sense in theory, the ebbs and flows of today's hockey game do not allow this system to work in the way that Kreuger had envisioned. Hockey teams today are faster and more aggressive offensively than they have ever been. By having your team play passive hockey, you allow the aggressive opponent to use the defense's passive play against them–essentially handcuffing themselves.
Many times, during Krueger's tenure, you would see an opponent bring the puck into the offensive zone while the Sabres defensemen would continue to give ground away to the opposition instead of challenging at or around the blue line. When this is happening, and the offense is making the Sabres defense move back at such a rapid pace, the zone opens up from the hash marks along the circles up to the blue line, which is just beckoning for an opposing player like a "Kucherov" or a "Pastrnak" to step in and shoot through screens.
At this point, when things like this were constantly occurring night in and night out, it was not so much what the opposition was doing to beat this Sabres team as it was the Sabres beating themselves with how they were approaching the game from a systems standpoint. To Ralph Krueger's credit, however, this passive approach to defense was a big reason why the Sabres had taken so few penalties throughout the season.
Don Granato has been said to allow his players to play the way they know how to– meaning, unlike Krueger, who was content on getting Rasmus Dahlin to stay back and be more of a stay-at-home presence and making Jeff Skinner grind away and start the majority of his shifts in the defensive zone instead of being put into more favorable situations offensively. Granato is respected by his players, in part because he expects them to play responsibly.
The Sabres will once again miss the playoffs, but it is hard not to see the silver lining at the end of this season. Don Granato's ability to inspire and motivate and his instincts in knowing when to let a player be who they are instead of trying to mold them into being his own ideal type of hockey player as the old-school "Ralph Kreuger-like" coaches in this league trying to do.
The Sabres have many important decisions to make in the offseason regarding this hockey team and what the future might hold for them, and I hope that Kevyn Adams does his best impersonation of Granato's hands-off coaching style and allows Don the ability to continue to move in a positive direction with this hockey team.