Is Sam Reinhart's quality season going to hurt the Sabres?
In a perfect world, the Buffalo Sabres would be able to keep all of their free agents that they want, but that's not how the world of sports works. The Sabres are already in a less-than-stellar cap situation. It will not get any easier this offseason when they have numerous quality players hitting the free agent market, one of which is Sam Reinhart.
Reinhart was selected second overall in the 2014 NHL Draft by the Buffalo Sabres. He has been a vital piece of the Sabres roster since his first full NHL season in 2015-2016. He had one of his most impressive seasons this past year, tying his career-high in goals in a single season at 25 in only 54 games. He also tallied 15 assists to go along with his 25 goals for a total of 40 points in the shortened season.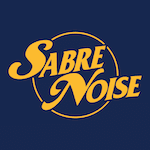 The Sabres obviously would love to bring back Reinhart. He has been one of the more productive and popular players in Buffalo over the past six years. But his quality season he is coming off of heading to free agency is at a very bad time for the Sabres.
Reinhart's stellar performance in a shortened season on a bad team is going to drive up his asking price on his next contract, and the Sabres may not be able to afford it. Teams that are more likely to compete right away and have more money available would not hesitate to try to get Reinhart out of Buffalo with a contract that the Sabres may not be able to match.
The drama surrounding Jack Eichel and his relationship with the Sabres organization is surely not helping Reinhart's case to re-sign in Buffalo either. The two forwards have gained some tremendous chemistry on the ice together, and although Reinhart performed well without his captain on the ice with him this season, if Eichel wants out of Buffalo, that might encourage Reinhart to want to leave as well.
All players want to win, and all players want to get paid what they think they are worth. With Reinhart coming off of one of his best career seasons and with Buffalo not being very close to a "win-now" team, Sam may decide that it is in his best interest to sign somewhere else this offseason. It will be hard for Buffalo to try and convince Reinhart to take a discount to stay, given the organization's current state.