Sabres news: Owen Power wins player of the game in IIHF quarterfinal
The Buffalo Sabres won the 2021 NHL Draft Lottery to secure the number one overall pick on Wednesday night. There has been some speculation on who they should take with that first overall pick in July's draft. One of those players that is a potential selection for Buffalo is defenseman Owen Power from the University of Michigan.
The 18-year-old blueliner from Mississauga, Canada, is currently playing on Team Canada in the IIHF World Championships and has been impressive. In yesterday's IIHF World Championship quarterfinals vs. Russia, Power was given the Player of the Game honors.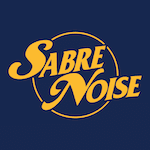 Owen tallied 24:02 of ice time during their quarterfinal match-up, which was the second-most on the team. Although he did not have any points, he played a very effective defensive game and also showed off his passing abilities. He played a very large role in Canada's 2-1 overtime victory.
The Sabres have until the end of July, July 23rd to be exact, to make their final decision on who they will select at number one overall. Owen Power will undoubtedly be in the conversation and seems to be worthy of that selection. He plays a very confident defender position, and defense is a spot that Buffalo could really use some help in.
The Sabres are in a situation where they just need to take the best available player. They have too many holes in their roster to be picky about the draft. After winning the draft lottery earlier this week, they now have the luxury to take whoever is at the top of their draft board once the draft rolls around.
Owen Power is certainly someone who could be an impact player for Buffalo, and at only 18-years-old, he still has so much time to develop. The Sabres could have an impressive young duo between Owen Power and Rasmus Dahlin.