Sabres news: When could we see a potential Eichel trade?
It is no secret the Buffalo Sabres star captain, Jack Eichel, is ready for a change of scenery and a fresh start somewhere other than Buffalo. He made it clear that he is not pleased with how the organization handled his injury situation. Pair this with the growing frustration of missing the playoffs in every season he has played so far, Eichel wanting out is no surprise to anyone. This is no longer a matter of "if" it will happen; we are now just waiting on the "when" to be answered.
You have to figure that if the Sabres plan to trade Eichel, it will be before the NHL Draft. With the draft scheduled to begin on July 23rd, Buffalo has about six weeks to make a decision regarding their best player in the past decade.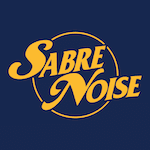 The Sabres will be looking for a significant return if they are willing to trade a player of Jack's caliber. A trade for him would probably include some combination including players, prospects, and/or draft picks. So if they want to maximize this offseason, they will surely be looking to move Eichel before draft night to gain some more draft revenue.
The Sabres already have an abundance of draft picks in the upcoming draft. Buffalo currently has ten in total, and if they trade Eichel, that number will surely increase. Draft picks are a rebuilding team's best friend, and the Sabres are indeed in a rebuild.
Over the past week, reports have come out that teams are already calling about a potential trade for Eichel, which is no surprise. It will be a common sight for Sabres fans until a trade is in place to send Jack elsewhere.
It will be a brutal sight to see when Eichel leaves, but sadly disappointment is nothing new to the Buffalo faithful. All fans can hope for now that the Sabres get a fair return in exchange in the trade.