Sabres news: Should the Sabres try to bring back Jake McCabe?
This offseason for the Buffalo Sabres will be filled with almost countless impact decisions that will need to be made. With a handful of players likely leaving Buffalo this offseason, one player the Sabres should consider trying to bring back is defenseman Jake McCabe.
McCabe was one of Buffalo's most effective defensemen before he suffered a severe knee injury during a game last season. Unfortunately, he only was able to play 13 games before he sustained this season-ending injury. But McCabe plans to start skating again in July, and he is confident that he will be ready by the beginning of next season.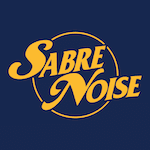 But it is currently not decided where he will be starting next season. He is set to become an unrestricted free agent this offseason, and given that he has suffered through eight straight seasons with no playoff appearances in Buffalo, he may want a change in scenery.
McCabe was an alternate captain last season, and there are only two other players on the Sabres roster that have been there as long than he has, Rasmus Ristolainen and Zemgus Girgensons. And at 27 years old, he is one of the older players currently in Buffalo.
As he is one of the most loyal members of the Sabres, it would be great to see McCabe back in the blue and gold for next season. He has proven to be a very effective defenseman in his time in Buffalo, but he will surely gain interest from other teams this offseason other than the Sabres. In his 253 career games in Buffalo, he has 77 points on 18 goals and 59 assists. But he only has a -28 +/-, and for a defenseman that has played on many terrible teams, that's not awful.
Since the Sabres won the draft lottery, things point to Buffalo using that number one pick for defenseman Owen Power. But even if the Sabres go this route, it should not affect their decision on whether or not to bring back McCabe, as Power will likely not be in the NHL by next season.