Girgensons could be the longest-tenured Sabres player next season
With all the rumors about the potential trade targets and free agents that could leave the Buffalo Sabres this offseason, Buffalo's roster could look a lot different next season. All this could lead to many veteran players that we have seen in Buffalo for a while end up on other teams next year.
With players such as Jack Eichel, Sam Reinhart, and Rasmus Ristolainen being subject to a lot of trade rumors to begin the offseason and players like Jake McCabe and Linus Ullmark becoming free agents this offseason, things could look a lot different next year. One of the few veteran Sabres players that will still be in Buffalo next year is Zemgus Girgensons.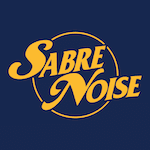 The longest-tenured players that are currently in Buffalo are Girgensons, McCabe, and Ristolainen. They all made their NHL debuts in the 2013-2014 season for the Sabres. With the uncertainty surrounding Risto and McCabe returning to the Sabres next season, Zemgus could own the title of "longest-tenured Sabres player" once the 2021-2022 season begins.
Girgensons will not be an unrestricted free agent until after the 2022-2023 season concludes. He signed a three-year, $6.6 million contract before the start of this past season. Unfortunately, Girgensons suffered a season-ending lower-body injury in camp before the regular season started.
The 2015 all-star forward has not been the subject of any trade talks so far this offseason, as he is expected to be ready to return to the ice at full health for next season. In his 489 career games in Buffalo, he has 138 points on 61 goals and 77 assists.
A few years ago, if you had said that Zemgus Girgensons would outlast Eichel and Reinhart in Buffalo, people would have looked at you like you were crazy. But it sure seems like this has a solid possibility of being the case once next season starts.