Sabres news: Was protecting Ristolainen over Borgen a good move?
Each team in the league released its list of protected and unprotected players yesterday morning. The Seattle Kraken Expansion Draft is set to take place on Wednesday night. So, the Kraken have a couple of days to look over the complete list of players to prepare for their draft. The Buffalo Sabres unprotected and protected player lists did not include many surprises. But one decision that has gotten a bit of attention was protecting Rasmus Ristolainen and not William Borgen.
There has been a lot of trade rumors surrounding Ristolainen this offseason. This could have influenced Kevyn Adams' decision to protect him. If Adams is confident that he will be able to make a trade that includes Ristolainen and get a deal he likes in return, this could be all it took for the Sabres to protect Rasmus.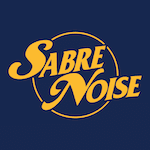 But Risto is set to become a free agent after this season and will most likely leave if he is still with the Sabres, so the pressure is on Adams to make a move. If Buffalo is unable to trade Ristolainen and he leaves in free agency after this upcoming season concludes, the decision to protect him from the Seattle Kraken could turn out to be a mistake.
It is currently to be determined who the Kraken will take in the upcoming expansion draft. But with so many big names available to them, picking a player from the Sabres is probably the least of their worries. But one player from each team must be taken.
Let's say, for the sake of this article, that the Kraken select Borgen from Buffalo. With all the top-tier talent available to Seattle, there is a chance that Borgen could not make the team and be placed on waivers. If this is the case, and if Buffalo really wanted him back, they could easily get him back through waiver claims.
Obviously, we do not even know if Borgen will get taken by Seattle. If he remains in Buffalo, then this argument was all for not. And if Buffalo can trade Ristolainen for a good return, the decision to protect him over a younger defenseman could prove to be worth it.