Sabres news: Sabres preseason schedule has been released
This offseason has already been a busy one for the Buffalo Sabres, and it will only get more hectic as the offseason moves along. Buffalo has already named Don Granato as their next head coach, and they have been the subject of many major trade rumors surrounding players such as Jack Eichel, Sam Reinhart, and Rasmus Ristolainen. The Sabres also have an expansion draft and the 2021 NHL Entry Draft, in which they have the number one pick in, to get through.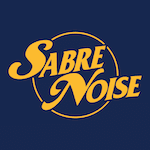 But before you know it, hockey will be starting up again. And now we have specific dates to associate with the Buffalo Sabres taking the ice once again. Buffalo announced their preseason schedule for the upcoming 2021-2022 season yesterday. Their schedule includes six games against three different teams.
Game 1: Tuesday, September 28th @ the Columbus Blue Jackets at 7:00 pm.
Game 2: Thursday, September 30th @ the Detroit Red Wings at 7:30 pm.
Game 3: Friday, October 1st vs. the Pittsburgh Penguins at 7:00 pm.
Game 4: Monday, October 4th vs. the Columbus Blue Jackets at 7:00 pm.
Game 5: Tuesday, October 5th @ the Pittsburgh Penguins at 7:00 pm.
Game 6: Saturday, October 9th vs. the Detroit Red Wings at 3:00 pm.
The only one of these teams that we saw the Sabres play against last year was the Penguins. The division realignments and schedule consisting of only divisional opponents prevented Buffalo from playing against Detroit and Columbus.
There is still a lot to happen in Buffalo between now and the end of September. The roster will most likely look very different than it does now. There will also be a brand new team formed in the Seattle Kraken and an entirely new class of NHL rookies. But regardless of what the Sabres look like, it will be exciting to have hockey back.