Sabres news: Surprise scenarios heading into expansion draft
Four years ago, the NHL's first foray into expansion since the start of the millennium occurred, with the Vegas Golden Knights becoming the 31st team. What they have accomplished since has been of historic proportions for an expansion franchise.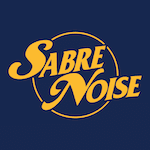 This week will see the Seattle Kraken hold their expansion draft. After Vegas selected William Carrier from the Buffalo Sabres in 2017, it will be intriguing to see who Seattle chooses from Buffalo to join their roster. Although there are likely candidates available, just as there is on every team, there are also players on the Sabres who would be surprise picks by the Kraken.
Jeff Skinner
In the two years since signing his 8-year/$72 million deal to stay in Buffalo, Skinner has scored only 21 goals over 112 games in what has been a struggle for him to reach the heights of his 40-goal season in 2018-19. His lack of production and steep salary are the primary reasons he waived his no-move clause to be exposed and makes Skinner being selected by the Kraken the most surprising scenario for the Sabres in the expansion draft.
Kyle Okposo
After signing a seven-year deal for $42 million with the Sabres in 2016, Okposo was projected to be one of this team's leaders and score goals consistently. However, a variety of injuries, including multiple concussions, has resulted in a reduced role in recent years and makes him an unlikely target for Seattle. Going forward, Okposo will play a vital role on a youthful Sabres team for the remaining two years of his contract.
Cody Eakin
Last offseason, Eakin signed a two-year deal worth $4.5 million in what was a questionable move by the Sabres after he scored 5 goals and 15 points the year prior. After earning 7 points (3+4) and a -9 rating, he was most effective on the penalty kill this past season. As a result, he should not be a player the Kraken are considering, given other players that will be available to them.
As the Sabres are heading toward a rebuilding phase, the expansion draft will not negatively impact them as it will for other teams. However, attempting to keep every young player with immense promise is a difficult task. As a result, convincing Skinner to waive his NMC in order to protect another player was a good decision so that an important piece of their future is not lost under this scenario.