Sabres news: Two teams interested in Rasmus Ristolainen
With the 2021 NHL Entry Draft rapidly approaching, and the current trade freeze ending at 1 pm tomorrow, we might see some hectic activity between tomorrow afternoon and Friday night. The Buffalo Sabres have had plenty of trade rumors surrounding some of their more recognizable players. One of those players that have had a lot of trade rumors around them has been Rasmus Ristolainen, and the rumors surrounding him are starting to heat up.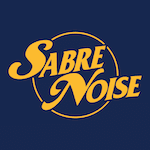 According to Pierre LeBrun, two teams have expressed interest in Risto. These teams being the Winnipeg Jets and the Montreal Canadiens. Buffalo's asking price for the 26-year-old defenseman currently sits at a first-round pick and a prospect.
If the Sabres could flip Ristolainen for a prospect and a first-round pick, that would have to be seen as a successful trade for Buffalo and GM Kevyn Adams. Rasmus is set to become a free agent after this upcoming season, so it would be in the Sabres' best interest to get something in return for him if they are confident that he would not re-sign with Buffalo.
With their asking price including a first-round pick, if the Sabres could choose, they would probably rather trade with the Winnipeg Jets rather than the Montreal Canadians. The Jets' first-round pick in this upcoming draft is the 18th overall pick, whereas Montreal picks at 31st overall. The Jets also have some good defensive prospects if the Sabres want a defenseman in return.
If Buffalo wants to make a deal before the beginning of the 2021 Draft, they do not have much time. The current trade freeze ends at 1 pm tomorrow, and the first round of the draft is set to begin at 8 pm on Friday. So, the Sabres will have just over 24 hours to make any deals they want to try to gain more 2021 NHL Draft picks.