Sabres News: Sabres select Owen Power with first overall pick
The Buffalo Sabres have selected defenseman Owen Power from the University of Michigan with the first overall pick of the 2021 NHL Entry Draft. The native from Mississauga, Ontario, is the first number one overall pick to Buffalo since the 2018 draft when the Sabres took top defenseman prospect Rasmus Dahlin.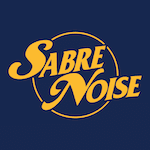 At 6-foot-6 and 214 lbs, Power can control and handle the puck extremely well for his size. He will fit right in with the young core Buffalo is trying to build up. The Sabres youth movement will be in full swing once Power joins the team and plays alongside Rasmus Dahlin, Dylan Cozens, Casey Mittelstadt, and Jack Quinn.
During last season for the University of Michigan in the NCAA, Power played in 26 games and had 16 points on three goals and 13 assists. He was also a member of Team Canada in the IIHF World Championship during this past tournament and tallied three assists in ten games played. Power also played two seasons with the Chicago Steel in the USHL. In those two seasons, he had 65 points on 23 goals and 42 assists in 103 games played.
It looks like Power will return to the University of Michigan for one more season in the NCAA. But regardless of his decision, this was the correct pick by Buffalo. Buffalo has struggled to find consistency on the defensive end of the ice on a regular basis, and hopefully, that is something that Power can provide.
The Sabres have nine more picks throughout the draft, so we look forward to all of the young talent that will join Buffalo throughout this draft. Congratulations to Owen Power, and we should all be very excited to see what he can bring to the table in the NHL.