Sabres "re-engage" with teams interested in Eichel, per report
With training camp and preseason days away at this point, we could see some teams make some last-ditch efforts to make some moves before the season officially starts. Buffalo Sabres fans have heard a lot of rumors about the potential of a Jack Eichel trade, pretty much since as soon as last season ended. To this point, Eichel remains in Buffalo.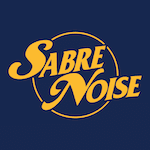 Per a report from Elliotte Friedman for sportsnet.ca, the Sabres "re-engaged" with teams that have shown interest in the star center. Friedman also mentions that Buffalo had a meeting with Eichel's new representatives, but no resolution for anything has been met as of now.
It seems unlikely that the Sabres would trade Eichel before training camp at this point. But that does not mean that he will not eventually be moved. Jack is not going to be ready for training camp and he might miss the beginning of the season as he is still recovering from the neck injury he suffered last season.
It will be interesting to see if Eichel's new agent will lead to a different kind of relationship between him and the Sabres. But as of now, it certainly still seems like Jack's days in the blue and gold are numbered. There have been several teams that have expressed interest in a potential trade for Eichel this offseason. So there is no shortage of interest, it will just come down to if Kevyn Adams can get what he wants in return.
With all the talk surrounding the drama between the Sabres and their captain, it is a bit of a surprise that he is still on the roster in Buffalo. It seemed like such a sure thing that Eichel would be gone this offseason, but Kevyn Adams is standing very firm on the return that he wants. He is obviously not opposed to being patient with this.