Sabres news: Sabres hockey is officially back tonight
The Buffalo Sabres will be on the ice tonight and will be playing against players with different logos on their jerseys. Although it is only a Prospect Challenge game, it is still exciting that Sabres hockey is now officially back.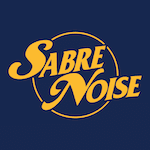 The game tonight starts at 7 pm against the New Jersey Devils Prospect Challenge roster. Buffalo will be back at it tomorrow afternoon as they take on the Boston Bruins Prospect Challenge team at 3 pm. Both games will take place at the LECOM Harborcenter in Buffalo. Both games will also be streamed on the Sabres website. So if you are unable to get out to the Harborcenter to watch in person, you have the opportunity to watch from home.
Although this game is only for prospects, there are still some recognizable names to keep an eye on in these two games. Sabres Prospect Challenge coach Seth Appert announced earlier today that Ukko-Pekka Luukkonen will start in net tonight against New Jersey. We saw UPL make his NHL debut towards the end of last season for Buffalo. He started in four games and had a save percentage of .908 and a goals allowed average of 3.88.
Other names that will take the ice tonight that have already made their Sabres debut include Arttu Ruotsalainen and Mattias Samuelsson. Both Ruotsalainen and Samuelsson played a limited number of games last season in Buffalo, but both will likely be mainstays on the Sabres roster throughout this upcoming season.
Some players that will likely make their NHL debuts this season will also be interesting to watch in these two Prospect Challenge games. Players such as Jack Quinn and JJ Peterka will be on the ice tonight. Quinn and Peterka are a couple of the Sabres' top prospects going into this season, and given that Buffalo remains in a rebuild, they will likely see some time in the NHL at some point this season.