Sabres name two alternate captains before season opener
The Buffalo Sabres have announced their two alternate captains on this first day of the regular season, and just two days before the Sabres open their season. The team announced during the offseason that Jack Eichel was to be stripped of his captainship amongst his ongoing drama with the team and that they may play this season without a captain.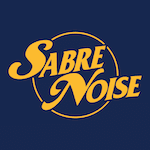 But even though there is no primary captain in Buffalo currently, there are two alternate captains. Zemgus Girgensons and Kyle Okposo were named this season's alternate captains. Girgensons and Okposo are two of the most seasoned veterans on the Sabres right now, so it is no surprise that they were chosen to hold these leadership roles.
Girgensons is the longest-tenured Sabre in Buffalo at the moment, as he is entering his ninth season as a member of the Sabres. Last year he did not play in the COVID shortened season as he suffered a season-ending injury in camp before the regular season started. But in the year prior he tallied 12 goals and seven assists in 69 games played.
Okposo is now entering his sixth year with Buffalo. The aging Okposo has struggled to produce with the Sabres as consistently as he had with the Islanders to start his career. He has not put up a double-digit goal total since the 2018-2019 season. And he also hasn't played more than 52 games in a single season since that season either. But as he is one of the "elder statesmen" of this Buffalo team, he gets the nod for an alternate captain role.
Entering the season with no primary captain is a way to make the entire team take on some "captain-like" responsibilities. There won't be one single player that takes the heat for the team playing poorly or gets all the praise for the team performing well. This could be a good way for everyone on the team to be held accountable.