Sabres news: The fight is over and it's time to move on
Jack is gone from the Buffalo Sabres. And now that we are several days removed from the trade, let's look at it with fresh eyes.
The Eichel situation put fans on opposite sides of a frustrating argument. It may not have been a type of fracas that led to fights at the family dinner table, but the Eichel drama was polarizing enough to cause vitriol from both sides of the Sabres fan fence.
The first camp features fans that feel as though Jack Eichel was a bad leader, a bad teammate, and basically was not good enough to lift the Sabres to a level of respectability that the great fans of Buffalo deserve. Fans in this camp say they are glad he is gone.
The second camp has fans that feel management was to blame for the failures that kept the Sabres out of the playoffs for Jack's entire time in Buffalo. Fans in this camp say Dan Bylsma, Phil Housely, and Ralph Kruger failed Jack by not being able to implement a winning system or culture. They blame General Managers Jason Botterill and Kevyn Adams for not being able to surround Jack with enough talent. They are crestfallen that Jack is gone and can only look at what might have been.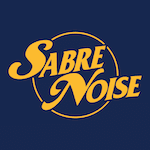 Now that it is over, it is time for fans of each camp to shake hands, hug it out, and look ahead.
Every trade in every sport is a wait-and-see kind of a thing. You could trade Wayne Gretzky in his prime for Ville Leino and still have to wait and see how it plays out before you can evaluate it, no matter how absurdly one-sided it may appear. We can't look into a crystal ball and see the results of the Eichel trade, but just for fun let's examine what we can.
Here are a few possible positive elements:
– Adams can now officially say that everyone on the roster WANTS to be a Buffalo Sabre. This has been Adams' mantra since Eichel, Reinhart, and Ristolainen all voiced their displeasure on locker clean-out day on May 10th. With the departure of Eichel, Adams can now say he has achieved that goal, unless there's another disgruntled soul that we don't know about yet.
– Adams' patience in the face of loud criticism allowed him to land the prospect he wanted from Vegas. The Knights reportedly were staunchly against letting go of Peyton Krebs but in the end, Adams was able to get him. Bravo. Krebs is widely regarded as a top-end prospect. He joins an impressive list of blue-chip prospects that includes Jack Quinn, J.J. Peterka, and Owen Power, just to name a few.
– Alex Tuch may be injured now, but he has the chance to be an excellent addition to this version of the Buffalo Sabres. Tuch is an elite skater who was a noticeable part of the Golden Knights' hard-working team identity, especially in their first couple of seasons. Tuch has good size and the ability to generate offense. And maybe best of all, he has already said that he was a Sabres fan growing up in Syracuse and wearing the Blue and Gold is a dream come true for him, so he fits the Adams template nicely.
Here are a few of the possible negative elements:
– Any time a team parts with its best, most talented player, it is difficult. Jack Eichel is as elite as it gets, and it is very possible that he gets healthy and finds hockey heaven in Vegas. He will be on a team that is stacked with talent, and we might be seeing Ryan O'Reilly 2.0 when he lifts the Stanley Cup over his head with another team. That would be brutal.
– The fans of the Buffalo Sabres have already endured an attempted rebuild, including seasons of 52 and 54 points not long ago. The drafting of Eichel and Reinhart was the reward for suffering through those two seasons and now they are both gone. That is a tough pill to swallow.
– Eichel never got to play for Don Granato. If we are correct in assuming that Granato is the right guy to lead this team back to the postseason, then it becomes a terrible shame that Eichel never got to suit up during Granato's watch. If the team continues to show effort and heart this season, fans will always wonder how much better it could have been if Eichel could have found happiness in Buffalo.
We'll see. Tuch and Krebs and whomever the Sabres get with the picks could be difference-makers in Buffalo, or they could stink. Jack could score 50 goals next season in Vegas and lead the team to the Stanley Cup, or he may be another Taylor Hall.
I hope Jack is able to recover from his injury and lead a life free from chronic pain, but I also hope we don't have to see him lifting the Conn Smythe Trophy in the air next June.