Dear Buffalo Sabres, please make this madness stop
Between the Buffalo Sabres and Buffalo Bills, being a Buffalo sports fan is just absolute hell these days, and there are times when it feels like the pain and suffering will simply never abate.
The Sabres have lost 15 of their last 18 games, collecting only seven points, and they are sinking to the bottom of the Atlantic Division like a sack of wet cement. Only Montreal and Ottawa are worse and a quick glance at the upcoming schedule makes one wonder if and when the next win will come.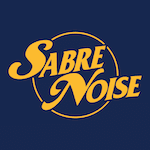 The Sabres have given up five or more goals in 11 of those 18 games. Goaltending has been below par and the defense corps has been undressed multiple times by players on other teams that are clearly more skilled. Opposing teams are able to complete pass after pass in all three zones and the shot totals look like a bad football score more often than not.
And it isn't just the fact that the Sabres get outplayed almost every game, it's also the soul-crushing nature of some of the losses that make it tough to watch. We have seen two games in which the team gave up the game-winning goal in the dying seconds of regulation time, once with 11 seconds to go and once with less than one second remaining. We have also seen a game in which the Sabres could have tied the score in the third period only to have the puck hit the SHAFT of a defenseman's stick and then bounce off the crossbar while the goalie was down and out of position.
The icing on the cake came Tuesday night against the Ducks when a circus act by two members of Anaheim's top line led to the goal of the year. I'm not going to describe it because if you haven't seen it by now, just wait ten minutes because it is all anyone wants to talk about. Never mind the fact that the goal probably shouldn't have counted, what was most galling about that play is the fact that three Sabres were right there standing perfectly still, watching the play unfold like spectators. It was also pretty galling to watch the guys on the Anaheim bench laughing about it for several minutes while the officials botched the video review.
For as bad as it has been, there is still a large contingent of fans that insist the future is bright. There are certainly a couple of things to support that stance.
Offensively, there are seven forwards on this team that are all on pace to score more than 15 goals this season, and that includes Victor Olofsson who has missed significant time already. Of those seven players, only Kyle Okposo is over 30 years of age. 15 goals may not seem like a lot, but to have more than a half dozen guys on pace for more than 15 is not too shabby, especially when you consider that Taylor Hall had 2 goals in 37 games last year before he magically found his game again and scored 8 times in 16 games for the Bruins. (Yup. Still angry about that. Not sure when it will subside.)
On the blue line, it is easy to rip Rasmus Dahlin for his embarrassing defensive lapses, but he clearly has a ton of talent and is only 21 years old. Jacob Bryson is gaining confidence and using his speed and skill to clear the zone and Henri Jokiharju seems to be getting comfy in his role as well. We also look forward to future contributions from Mattias Samuelsson and Owen Power eventually. The oldest of those guys is Bryson at 24 so that bodes well for the future, too.
On the back end, the Sabres have three legitimate goalie prospects in Devon Levi, Eric Portillo, and UPL. Hopefully one of those guys turns out to be the real deal eventually.
We also may get to see Casey Mittelstadt for more than one or two games at a time after the first of the year (get well soon, Casey) and Alex Tuch is coming, too. Eventually.
So there's hope. I guess. But the last-minute goals, the lopsided shot totals, the trick shots, and other highlight-reel goals are getting to be difficult to stomach. We can't even turn to the Bills for comfort because they're a mess, too.