Buffalo Sabres: As deadline looms, a trade is still possible in 2023
The Buffalo Sabres already swapped a prospect for defenseman Riley Stillman, but more may be on the way if you're reading between the lines.
Forward Vinnie Hinostroza has received zero assurance that he'll be in town past the March 3rd deadline. Even with Alex Tuch out, general manager Kevyn Adams has been silent on the matter, meaning if a trade materialized, Hinostroza could be part of it.
If you remember correctly, Adams was looking to trade the 28-year-old before the Sabres waived Hinostroza in January. Since then, the forward toiled in Rochester with the Amerks before Tuch's injury forced a callup. Hinostroza played well in his first game back, scoring a goal and two total points.
But after last night's debacle vs. the Columbus Blue Jackets, you can expect Adams to be working the phones with other general managers, trying to pull something off as the deadline looms. No, you won't see a blockbuster, but you could see Adams package Hinostroza in a trade that could bring a power forward to town.
Buffalo Sabres could still work out a trade before deadline
Buffalo will be playing for one of the two wild card spots, which is why a blockbuster isn't happening. You try to put something big together when you're either one player away, or vying for one of the top three spots in your division.
But if you believe you can make the team better as they try to snap a near-12-year playoff drought, it's still smart to at least consider making a trade, even if it's not a blockbuster. Adams understands that, and it's why he executed an under-the-radar trade for defenseman Riley Stillman, a journeyman defenseman who could play well in Don Granato's system.
If such a trade occurs by the deadline, expect Adams to potentially add Hinostroza to a package that could also include a mid-tier prospect or two for a bottom six power forward. No, it's not the trade that will make you cheer, but it could turn out to be a fair value trade in the long run.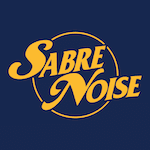 Source: Observations: Sabres unable to complete comeback in 5-3 loss to last-place Blue Jackets by Lance Lysowski, BuffaloNews.com